Hungarian Artists Day Start Again
The Hungarian National Gallery will be the main venue for this year's Hungarian Artists Day event.
The first Hungarian Artists Day began eight years ago with the goal of calling attention to the values of Hungarian painting. The program is held every year on October the 18th as this is the day of Saint Lucas, protector of painters and doctors. This year is no exception, the programs are held from October 11th-18th. During this time there will be programs and exhibitions offered nation-wide and open to anyone interested free of charge.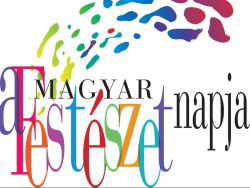 Magyar Festészet Napja_logo
The main venue is the Hungarian National Gallery (MNG), where the exhibition entitled Doyenek IX is being launched October 14th. The exhibition will feature painters ages 70 and up and will be open to the public until October 30th. At the opening ceremony, several artists will receive life achievement awards who "serve as an example and starting point" for present and future generations of painters.
Another event worth mentioning is the exhibition at Jászi Gallery entitled Circus, inspired by totally unique perspectives of circus-themed paintings of 20th century Hungarian painters including Vilmos Aba-Novák, Béla Kondor, Vladimir Szabó or Victor Vasarely.
Other exhibitions can be seen nationwide in cities such as Szeged and Pécs.
For more information, please visit the official website.