Scallabouche Company: The Naked Impro Show
This February sees a world first at the Merlin theatre. The Scallabouche Company presents The Naked Impro Show, a cross between bad psychodrama and Whose Line Is It Anyway.
The Naked Impro Show is an investigation into the personality of the audience present on the night of the show. Every night there is a different audience in the theatre and every night they become a cohesive personality, a unique opportunity that can be spontaneously exploited. What lies behind the stories of the people in the audience? What have they done in their lives before this night?  What are they guilty of? What are they proud of? And what are they capable of?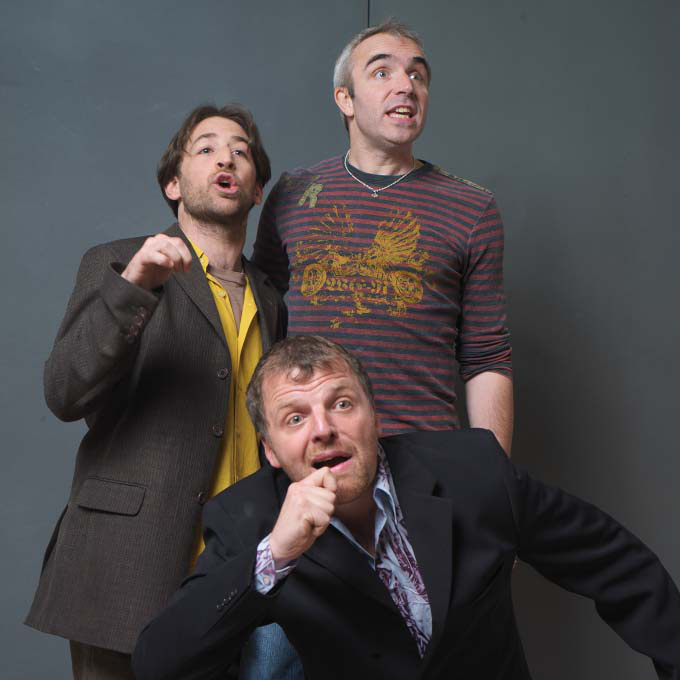 The Naked Impro Show
Choosing at random different individuals from the audience during the show, the Scallabouche will investigate the different stories behind the faces and attitudes in the crowd. Using our improvisational psychic skills we will read your thoughts, interpret your attitude, project your dreams and imagine your past, present and future. Weaving together a spontaneous tale by using our range of impro games from the last 10 years. As always the boundaries between fantasy and reality will be stretched to breaking point as the dark past of everyday law abiding theatregoers is played out and their secret fantasies followed through. We see the potential for each and every one of us to lie, thieve, murder, pillage and all the rest of it. But as with all our work it will be comic, musical with a little video and a little bit of truth.
The Naked Impro Show
10 February 7 pm - Merlin Theatre (District 5, Gerlóczy utca 4.)
Cast: Alexis Latham, Ben O'Brien, Andy Hefler, Tünde Szalontay
Directed by: Alexis Latham