Bank ban Junior - National Theatre, Budapest
Robert Alfoldi's Bank ban takes a fresh look at a national classic.
Bank ban, written by Jozsef Katona in 1819, is THE great Hungarian tragedy, continuously performed in national theatres and read by all high school students. The drama is based on the assassination of Queen Gertrud in 1213. However, any performance of this archaic play runs the considerable risk of becoming bombastic.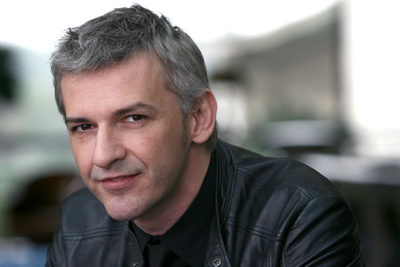 Alföldi Róbert
Robert Alfoldi, artistic director of the National Theatre for more than a year, attempts an ambitious feat by staging Bank ban exclusively with young actors. His Bank ban - junior escapes the trap of operatic gestures and benefits from the fresh outlook of the young.  The energetic performance, which has a down-to-earth, everyday atmosphere, is able to engage the audience in a productive and authentic way, all the while raising topical issues concerning Hungarian nationalism. The immature young figures struggle hopelessly (though dynamically) to solve their personal problems and the affairs of state. The audience is left with the impression that no one can ever be sufficiently grown-up to handle the responsibilities placed upon us. - Andrea Radai
Hungarian Theatre Critics' Association