The fourth edition of the festival features Muzsikás and Félix Lajkó among others.
Although folk music found its place in modern musical culture many years ago, be it in the context of jazz, world music, pop or even classical music, until now professional folk musicians have been able to acquire no more than intermediate qualifications as specialists in their chosen field. Despite the appearance of an increasing number of musical groups drawing to a greater or lesser extent on the instrumental and vocal folk music traditions of the Carpathian Basin, their members have been unable to gain degrees in their chosen area of specialization. And although we might admit that folk music is not a style to be mastered in the confines of a school, perhaps no one would argue that there are elements of the music - and even more so of a folk musician's career - that are worth mastering to an advanced level.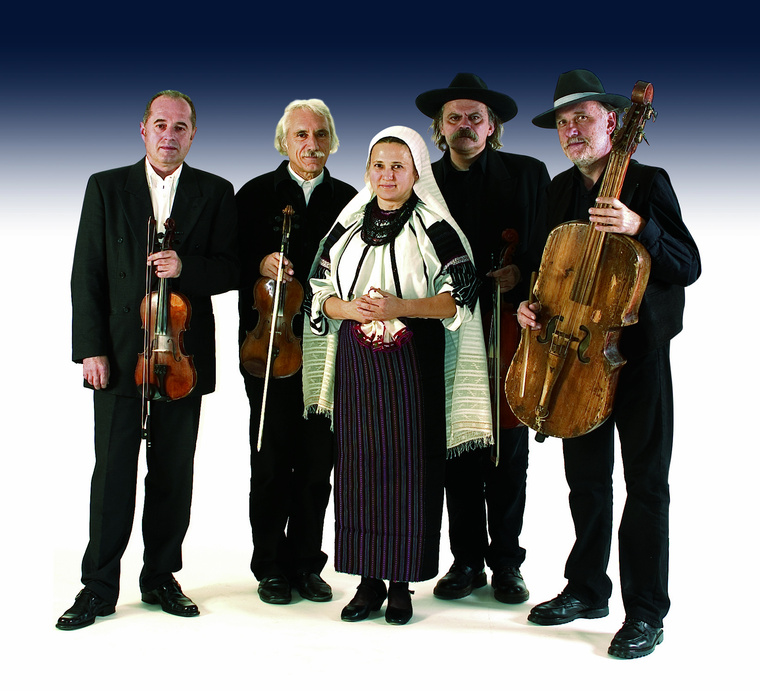 A Muzsikás együttes Petrás Máriával - Fotó Klebercz Gábor
Three years ago the united efforts of musicians in the genre finally bore fruit with the establishment of a folk music department at the Franz Liszt Academy of Music. This long-awaited event was celebrated by professional folk musicians at a major gala concert in January 2008 at the Palace of Arts, which was christened the Festival of Folk Music.
Repeated in 2009 and 2010, the event has now become a tradition. Last year's show featured a host of performers including the Fonó Folk Band, András Berecz, Makám, the Kálmán Balogh Gipsy Cimbalom Band, Dűvő, Márta Sebestyén, the Rutafa Chorus, the Csík Band and Mihály Dresch, a roll call which illustrates how audiences at an evening of this kind can gain a taste of all the folk music-related genres. This year's festival promises to embrace a similarly diverse range of musical styles.
23 January, 7.30 pm - Palace of Arts, Bartók Béla National Concert Hall
With: Buda Folk Band, Antal Rácz "Citera" and Gereben Band, Muzsikás, Etnorom Band, Félix Lajkó, featuring: Antal Brasnyó, Makám & Kolinda, Szilvia Bognár and friends, György Ferenczi