Sarajevo cultural festival to bow to Hungarian presidency, Liszt bicentenary
A concert marking the 200th birth anniversary of Hungarian romantic composer Franz Liszt and Hungary's EU Presidency will open the international cultural festival in Sarajevo on Monday, the cultural attache of the Hungarian Embassy told MTI on Friday.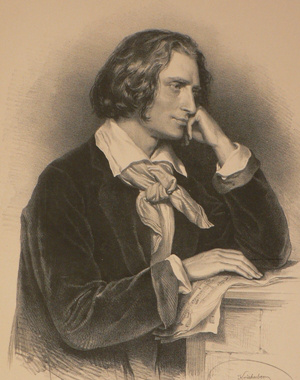 Franz Liszt
The concert programme will first feature Liszt's prelude "Let's Celebrate Famous Slavs!" (Slavimo Slavno Slaveni!), performed by pianist and composer, Gyorgy Selmeczi, said Csaba Felegyhazi. Liszt composed the piece in 1863 and performed it himself before Pope Pius IX in Rome in the same year, the attache said.
Selmeczi will also recite two of Liszt's seven Historical Hungarian Portraits, the one on 19th century revolutionary poet Sandor Petofi and the one on reformer and writer Count Istvan Szechenyi. It will be followed by Missa Choralis to be performed by singers of the Hungarian Opera of Cluj-Napoca in Romania.
Bowing to Liszt the cultural festival will also show the feature length biographical film "Dreams of Love-Liszt" directed by eminent Hungarian cinematographer Marton Keleti in 1970.
An exhibition showing works by Hungarian-born abstract artist Victor Vasarely will open in the city's Art Gallery on February 10, Felegyhazi said. The festival is Bosnia-Herzegovina's most prominent cultural event, attracting performances from around the world, he added.