Ladjánszki double-bill - twice in February
One place, two evenings, four pieces choreographed by Márta Ladjánszki.
Márta Ladjánszki started her ballet studies at the private studio of Valeria P. Acs, and from 1994 to 1996 she attended ballet and modern dance classes. Encouraged by Inspiration in 1997, she co-founded the group KompMania, where she was a dancer and co-choreographer of several productions until 2002. Her first independent work, One, was created for the first edition of the Solo Dance Festival, and later on she regularly performed her solos at Trafó - House of Contemporary Art, Budapest. These works, like Stretching Thighs and Two, were devised for herself and radically rewrote sensuality. Ladjánszki is perhaps the most exciting, and most promising member of her generation. Her works are full of fire: her individual and outstanding presence, the freedom of her imagination, the passion of her movements and the strong sensitivity towards intimacy can be discovered in all her creations. According to a critic "Márta Ladjánszki experiments drawing up something exiting and unique in the Hungarian contemporary dance scene. The theme, the questions and the answers brought up from deep within her and her partners demand a lot of attention."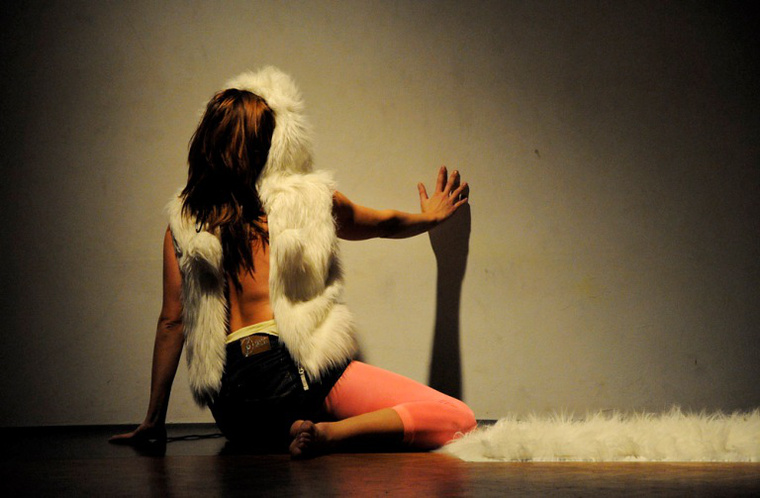 Still
The first piece on 11 February is an award-winning choreography: it won the prestigious Jarmila Jerabkova Award in Prague in 2006. MONOtone is a solo performance that deals with the appearance, voice, and movement. It was first performed as a site specific show. Timeless situations, relationship between man-woman, performer-audience, kind of improvisation. "Just listen and take the desire which I give you - with full of my heart!"
About the second piece it easier to quote the reviews: "Already the title Still itself is highly imaginative referring to being totally passive and unable to communicate... Still shows a situation, where the active half is sending every message, gesture, emotion into nowhere without even hoping for a reaction; what is more, this state is definitive and irreversible." The concept is by Ladjánszki, the dancers are Júlia Garai and Zsolt Varga.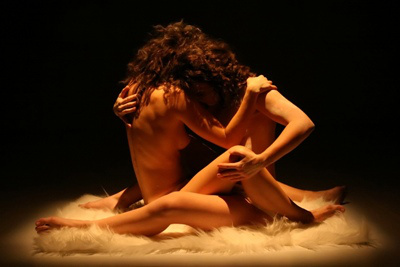 Emily & Alice
On 12 February love to give and Emily&AlicE are on the programme, which are two amazing duets by Ladjánszki and Zsolt Varga, and Bea Gold and Andrea Lakat.
The venue of both evenings is Bakelit - L1 DanceLab (Budapest, District 9, Soroksári út 164.), the performances start at 8 pm. Registration in advance is recommended at martaatwork@gmail.com