Six performances were nominated for the Laban Award, the prize for the best Hungarian contemporary choreographies. The winners are the Tao Te and the City.
Rudolf Laban (1879-1958) was born in Bratislava. He was a dancer, a choreographer and a dance/movement theoretician, and one of the pioneers of European Modern Dance. He studied in Budapest, Paris and Vienna, he founded his first schools in Munich and Ascona, Switzerland, later worked in Germany and Britain. Laban set up the model of the ideal dance theater, explored the relations between body and spatial tensions, established choreology, the discipline of dance analysis, and invented a system of dance notation, now known as Labanotation or Kinetography Laban. His theories are applied in diverse fields, such cultural studies, leadership development as well as in non-verbal communication.
In 2005 Trafó - House of Contemporary Arts, Budapest and MU Theatre, Budapest established an award to promote and honour those who excel in the field of contemporary dance in Hungary. The panel of the jury consists of renowned and experienced journalists, dance critics and theoreticians. The laureates are given a sum of money that can be expended on their next works in MU Theatre and Trafó.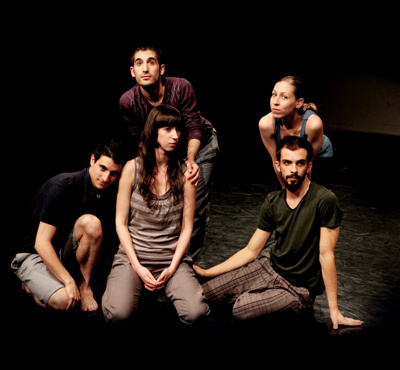 Bloom!: City - Moreno Solinas, Danyi Viktória, Igor Urzelai, Sebestyén Tímea, Molnár Csaba

Tao Te

by Ferenc Fehér is based on Tao Te Ching by Lao Tse, and performed by Ferenc Fehér and Ákos Dózsa. The members of Bloom! are Viktória Dányi, Csaba Molnár, Tímea Sebestyén, Solinas Moreno and Igor Urzelai, their City is a co-production of Jardin d'Europe and Workshop Foundation.