The young Hungarian pianist is a deep thinker and a highly sensual human being. His emotional maturity, his devotion and submission to music is reflected in his playing. His technique and style has enchanted the audience throughout Europe.
Balázs Fülei was born on 5 December 1984 in Kecskemét, Hungary. He graduated from the Franz Liszt Academy of Music in 2008, György Nádor, Balázs Réti and Márta Gulyás were his professors. Since 2008 has been a PhD student of the school.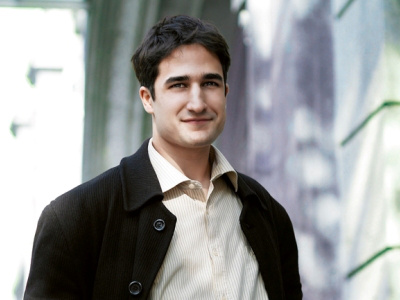 Fülei Balázs
Fülei was honoured with numerous international prizes such as the third prize at the "Ettore Pozzoli International Piano Competition, Seregno, Italy in 2007, "The best accompanist" prize at the XIII International Tchaikovsky Competition, Moscow, the first prize of the "Arcangelo Speranza International Piano Competition" in 2006 in Taranto, Italy; and the first prize of the "Andor Földes Piano Competition" at the Franz Liszt Academy of Music, Budapest, in 2003. In 2006 he was selected to be the soloist of the "New Masters On Tour" by The Holland Music Sessions during the 2006/2007 concert season.  Ha gave his debut concert in the Carnegie Hall in 2008, he also played the closing ceremony of the Hungarian Cultural Year in Shenzen, China.
He has performed in Hungary, Italy, The Netherlands,The Czech Republic, Spain, Germany and Austria with great success. In 2006 he recorded a live concert DVD in Tokyo, performing Ballades by Chopin and Franz Liszt's works. He is a constant researcher of "the deeper knowledge": in the past few years he has participated in the master courses of György Kurtág, Norma Fischer, Ferenc Rados, Willem Brons and Jan Marisse Huizing.