"Propaganda!" is a co-production of The Symptoms with the Dutch-Austrian artists' duo united sorry (Frans Poelstra & Robert Steijn). The performance questions the language and imagery of the current political debate and investigates the feeling of home and the notion of identity in an always-changing society.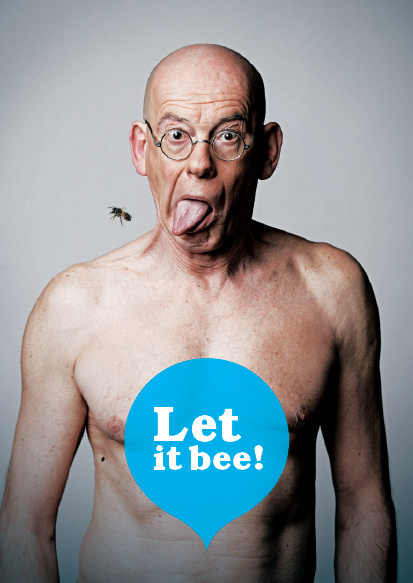 Propaganda - Tünet Együttes
"Dont believe the one-liners of politicians who present themselves as the father of the nation. We are tired of macho talk,that is based on fear and nostalgia. Lets copy our dogs, we can bark too! We prefer another kind of propaganda. We need a propaganda that doesnt fear the unknown, the ambiguities and the variations of life. A propaganda that supports patience and pillow talk. It is time to stop the domestication of our souls, we need propaganda which we want to believe in." (Frans Poelstra, Robert Steijn)
United Sorry and The Symptoms elaborate new forms of propaganda that contradict the flashy one-liners and the slick imagery of political campaigns, combining rhetorical theatre with performance art.
Propaganda! is a continuation to a research by united sorry ("lost in space" Brut Vienna, 2010, "Holy Shit", Vienna, 2010), and the first stage of a series of collaborations initiated by united sorry to investigate the issue of propaganda in different formats in different European countries. The project aims to make a catalogue of the specific tools and strategies of political propaganda in different countries and use them as creative means for changing the political debates in Europe.
united sorry is collaboration between Frans Poelstra and Robert Steijn. Besides making work for the theatre, they also make performances for galleries, museums, festival-openings and -endings. Their work emphasizes the necessity of playfulness in imagination, behaving and thinking, but they also want to stimulate the listening to the senses, and they cant help it to make a reflecting kind of poetry of topics that are in the center of the public debate (within the art-field or in the mass media).
united sorry based in Vienna and Amsterdam and their work is shown in theaters, galleries in various countries in Europe and the USA. They also give workshops and collaborate with other artists.
Premiere: 24th February 8pm in Trafó House of Contemporary Arts (additional performances 25-26th 8pm in Trafó)
Directed by: united sorry (Frans Poelstra, Robert Steijn)
Performers: István Gőz, László Kövesdi, Réka Szabó, Ármin Szabó-Székely, Dániel Szász, Zsófia Tamara Vadas, Imre Vass
Lights and space: Attila Szirtes
Art work: Eszter Laki
Associate of director: Ármin Szabó-Székely
Special thanks: Péter Lengyel
Co-production partners: Trafó House of Contemporary Arts, MU Theatre