Gautier Capuçon will the soloist of the famous Franz Liszt Chamber Orchestra on March 2 in the Palace of Arts.
A charming young man still awaiting his 30th birthday, Gautier Capuçon plays a 300 year-old Goffriller cello and has released more than a dozen outstanding recordings. Already among France's leading cellists, he graduated from the Paris Conservatory barely a decade ago, perfecting his skills in Heinrich Schiff's prestigious Vienna school. He was still at high school when he first appeared in the European Union Youth Orchestra and the Gus-tav Mahler Youth Orchestra, playing under Bernard Haitink, Pierre Boulez and Claudio Abbado among other renowned conductors. Capuçon has already won a host of awards in the world's top competitions and now performs as much as a soloist accompanied by an orchestra as he does with his violinist brothers and as a chamber musician with other renowned collaborators.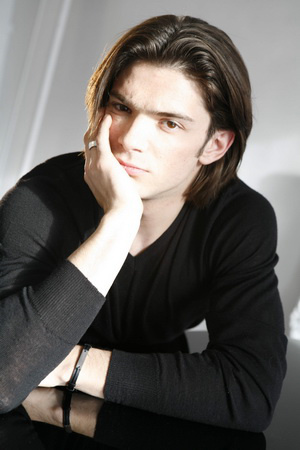 Gautier Capucon
Among his latest recordings is Tchaikovsky's neo-Classical Variations on a Rococo Theme, inspired by the great sensitivity and harmony of Mozart and performed with the Mariinsky Orchestra conducted by Valery Gergiev. Formed by Frigyes Sándor fifty years ago, the Franz Liszt Chamber Orchestra etched its name into the history books long ago. Yet, over the course of the past decade, the orchestra has been rejuvenated and now frequently performs with the cream of young musicians, not least of which is Gautier Capuçon.
2 March 2011, 7.30 pm - Palace of Arts (Művészetek Palotája), Béla Bartók National Concert Hall
Shostakovich: Chamber Symphony, op. 110
Tchaikovsky: Variations on a Rococo Theme, op. 33; String Serenade in C major, op. 48