The latest production of jazz drummer Brian Blade is a genuine family enterprise dedicated to his grandmother, Mama Rosa.
Blade has led his own group Fellowship since 1998, while also playing in Wayne Shorter's quartet alongside Danilo Perez and John Pattitucci. Previously he has worked with musicians as diverse as Joni Mitchell, Bob Dylan and Bill Frisell. Mama Rosa is also the title of his sixth solo record, which is in every respect an unusual departure from his earlier themes, instrumentation and style. It has a strongly personal tone, as most of the songs are about family members or written from the perspective of family members. Blade himself handles lead vocals and plays guitar.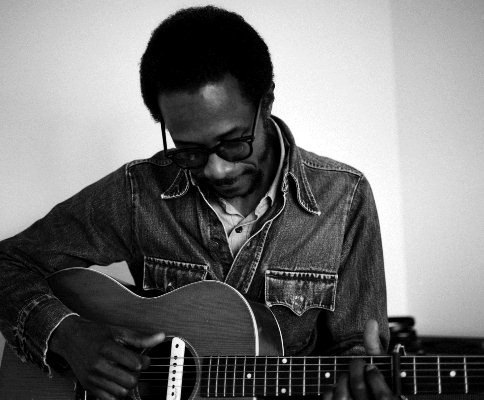 Brian Blade
Although hitherto known to the world as a drummer, for many years Blade recorded his own compositions at home, keeping them to himself without any intention of releasing them publicly. However, the songs were resurrected at the urging of close friend and fellow musician Daniel Lanois, and now form the backbone of Blade's new record. It is a mark of Blade's talent and versatility that he is able to create an engagingly intimate atmosphere through his singing and highly proficient acoustic guitar playing. The pop-soul tunes on the record reflect Blade's roots: his father is pastor of his local Baptist church, and consequently gospel music was a familiar part of his everyday life when growing up, along with the sounds of Al Green, Stevie Wonder and Earth, Wind & Fire. As a drummer, Blade would later develop a deeper interest in jazz, and would soon find himself not only listening to but playing alongside some of the greats.
6 March 2011, 7.30 pm - Palace of Arts (Művészetek Palotája), Béla Bartók National Concert Hall