Dianne Reeves: "Strings attached"
Dianne Reeves is one of the greatest living jazz singers of our time.
Her musical career stretches back to her teenage years at the beginning of the 1970s, when the legendary trumpeter Clark Terry became her mentor. Her first album, Welcome to My Love, was released in 1977, and has since been followed by numerous live and studio recordings. The American music community has recognized Reeves for her work so far by awarding her four Grammy Awards in the "Best Jazz Vocal" category. An intensively creative artist, Reeves gave a highly successful concert to promote her new album at the Főnix Hall in Debrecen in the spring of 2010. Just one year later she returns with a clutch of new musical ideas, which she presents on this occasion in the Palace of Arts for the opening concert of the 2011 Jazz Spring. The special thing about this concert, dubbed Strings Attached, is that the singer's voice will be backed by two guitars, played by two musicians at the forefront of the jazz guitar.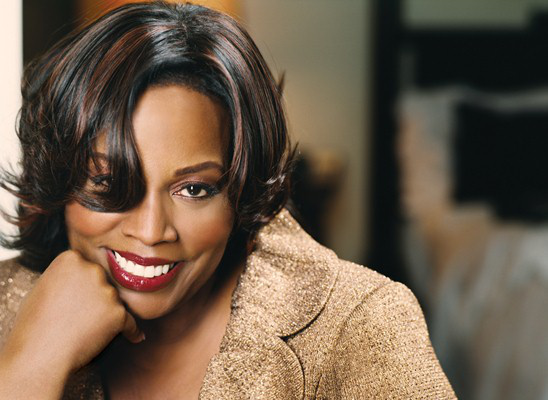 Dianne Reeves
Born in the 1960s, Russell Malone is one of the leading personalities of a generation that has great respect for jazz history, being both a modern representative - and further developer - of the great swing tradition and a world-renowned performer and composer of bop and modern jazz. Romero Lubambo belongs to the same generation, but joins this extraordinary collaboration as an inheritor of the Brazilian guitar tradition. A large portion of the concert's repertoire will consist of material from Reeves' new solo album released at the end of 2010, whose distinctive and intimate instrumentation is sure to entertain the audience at the Béla Bartók National Concert Hall.
21 May 2011, 7.30 pm - Palace of Arts (Művészetek Palotája), Béla Bartók National Concert Hall